The Psychotronic Music of Neuronium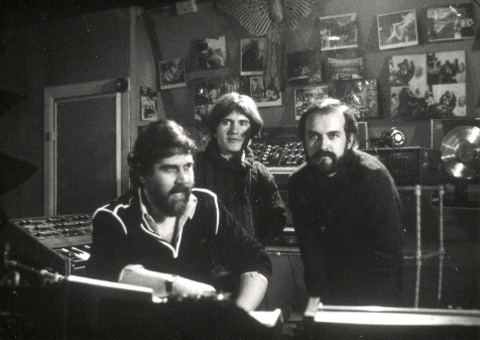 Michel Huygen & I have been in contact for over 30 years. I've been reviewing and playing his music all along and the Eurock files are filled with information, photos and art work he has sent me. Just recently he and I crossed paths, literally and unexpectedly, in the same place at the same time. It was an incredible case of happenstance leading to serendipity. I had just gotten his new album, ExoSomnia, and prepared a new radio program featuring music from it, the incredible extended track entitled "And Man Created Gods".  We had a great time hanging out at AMBIcon & recorded an interview filled with incredible stories about his history and long music career.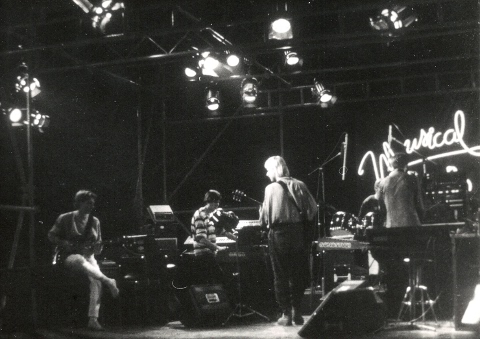 AMBIcon 2013 Interview with Michel Huygen
In 1977, Neuronium released their first album of Psychotronic Music entitled Quasar 2C361. That was followed in 1978 by their even more audacious second album Vuelo Quimico (Chemical Flight), featuring former lead singer of the Velvet Underground, Nico.
For its 40th Anniversary, Space Music commander Stephen Hill staged the most amazing electronic music convention ever conceived, AMBIcon 2013. It featured a stellar international cast of some of the finest electronic and sacred space musicians: Jeff Pearce, Robert Rich, Tim Story, Stephan Micus, Michael Stearns, Steve Roach, Hans Christian and Bay Area group Stellamara.
Also in attendance, flying under the radar was Spanish pioneer of Cosmic Electronic Music Michel Huygen, and me. Going on 35 years of contact and collaboration, we literally walked into each other's life. This happenstance lead to 2 days of serendipity and perhaps a hundred separate life stories shared. We decided to have a sit down, and this Interview is the recorded result. I am thinking another may well follow it up as a future meeting may well be written in the stars as well. Stay tuned.
To add to the audio, I have gone into the Eurock Archives & scanned a goodly number of photos and Phantastic art by Michel's long time friend & Neuronium collaborator, 83 year old Spanish surrealist artist extraordinaire Tomas Gilsanz.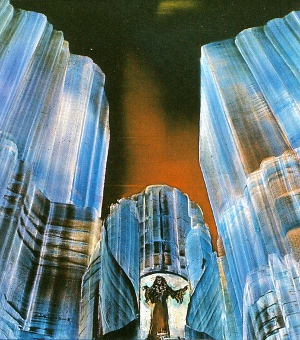 Without further ado, Listen & Enjoy!
http://www.eurock.com/MHuygenAMBIcon2013.mp3