Time to put away the books, mags, newspapers, pamphlets, catalogues and other materials used as reference for the map The Look Of London, which is published later this week by Herb Lester Associates.
To honour Herb's partiality for print, I avoided digital research as much as possible, drawing on my archive and the primary source material – notes, transcripts, recordings – captured for such projects as The Look, Nine Lives, Straight, Mr Freedom and Lloyd Johnson: The Modern Outfitter.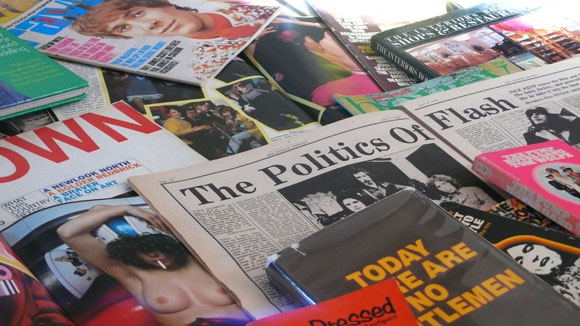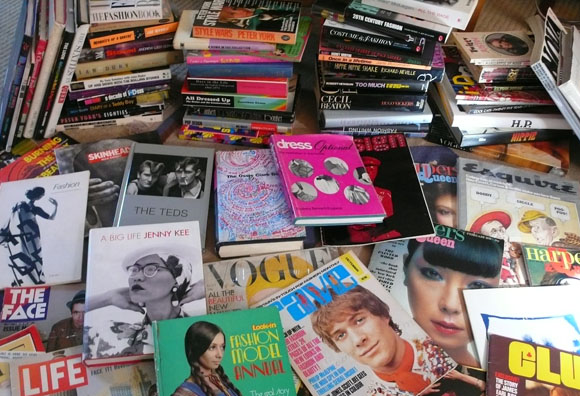 Designed and illustrated by Peder Bernhardt with a foreword by Paul Smith, The Look Of London is subtitled An illustrated guide to the city's most influential fashion spots 1950-2000. A guide to the 100-plus most important addresses in music and fashion, it is A2 (420x594mm) folded to A6 (105x148mm) and litho-printed in the UK on recycled paper.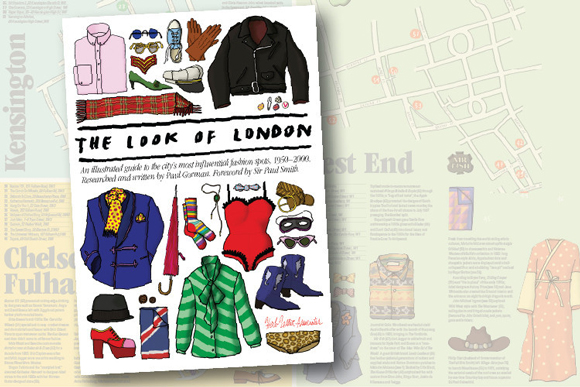 Price: £4. Order copies here.
Taken from this post:
The Look Of London: Research materials for new map with Herb Lester Associates