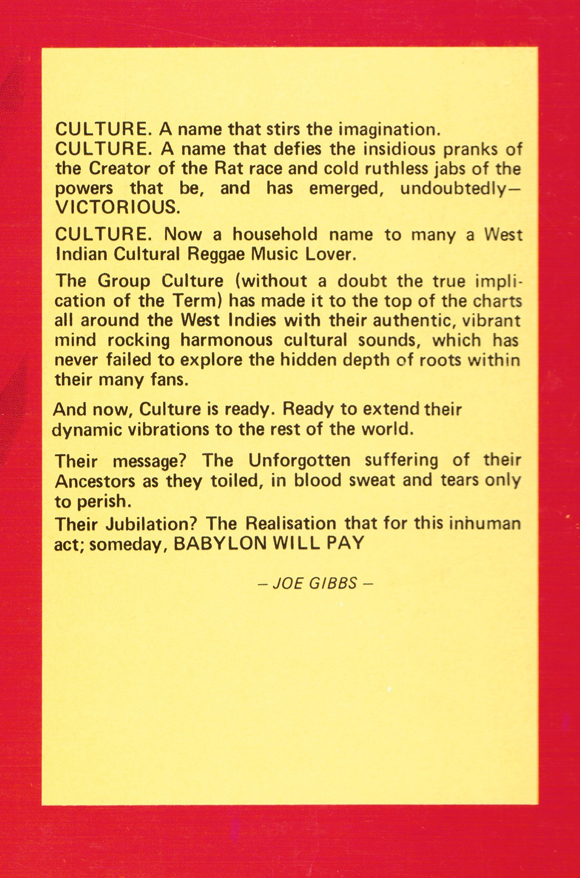 A fundamentalist Christian ideology which extends religious zealotry to the oppression of women, cowardly homophobia and celebration of the world's least interesting drug. Not a lot to love about Rastafarianism, particularly for one raised in an atmosphere of hard-line Catholicism.
But there was the music, always reggae music, which, when seized with the fervour infusing Culture's astounding debut album Two Sevens Clash, was elevated to sublime heights.
And there was rhetoric as righteous as producer Joe Gibbs' sleevenotes for that towering release.
Two Sevens Clash closes out side 2 with Natty Dread Taking Over, captured here in fabulous and rare recording studio footage:
Taken from this post:
'Someday, Babylon will pay' – Sleevenotes: Joe Gibbs, Culture, Two Sevens Clash, 1977