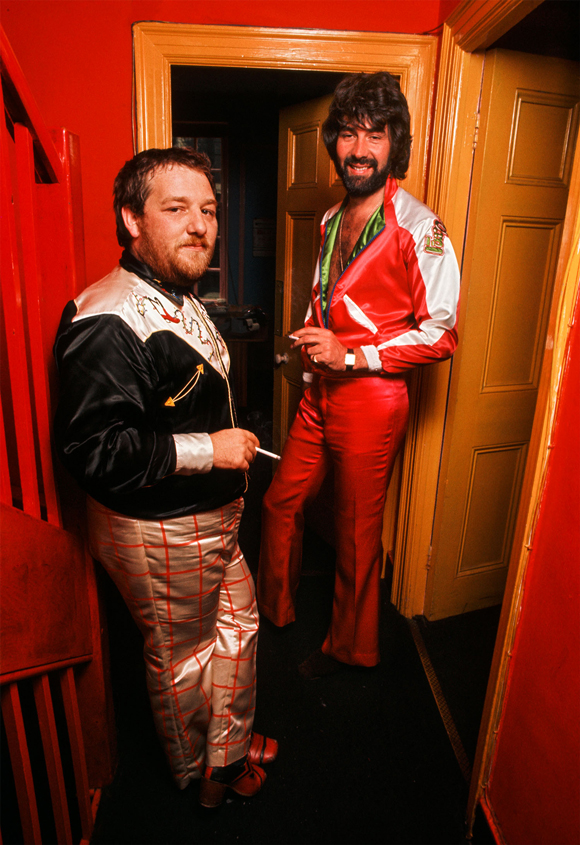 Thanks to photographer David Reed for this portrait of Tommy Roberts and John  Paul in much satin finery in the office hallway above their Mr Freedom boutique at 20 Kensington Church Street in 1971.
This originally appeared with a number of others of Reed's in this Sunday Times Magazine article. Reed, who was under exclusive contract at the ST for several years, has a formidable track record, his work also appearing in the likes of Nova and the Radio Times.
Check out the outstanding photos  – from blues and soul legends to 70s-defining shots to the residents of his street in Ealing – on Reed's website here.
Copies of my new book – MR FREEDOM Tommy Roberts: British Design Hero – will be in stores and available online from the start of next week.
Order your signed copy here.
Taken from this post:
Photography: David Reed's portrait of Tommy Roberts + John Paul, 1971