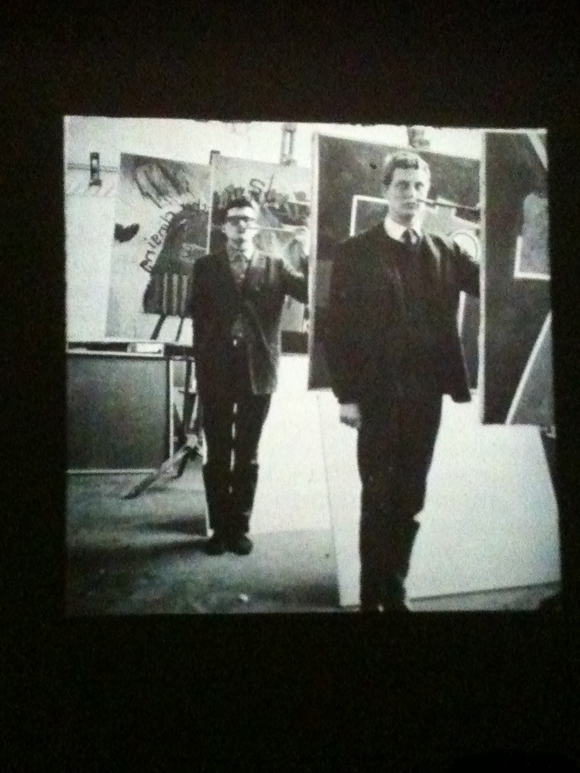 //Boshier (right) with Hockney at the Royal College of Art, early 60s.//
Here are some iPhone images from last night's talk by Derek Boshier at Chelsea College Of Art & Design.
Shifting between slides on a carousel, views of his most recent work on computer and screenings of his early 70s film works Change and Reel (both originally shot on 16mm), Derek covered the waterfront in his talk and then in conversation with me, from art education in England in the Fifties to The Clash, David Bowie and Barney Bubbles  to dealing with hawkish American foreign policy in the Tweens.
Derek's performance skills match his oratory; he revealed that he – like Bowie – was trained in mime and proved agile when illustrating his talk by, at one stage, emulating a dog changing it's mind, and later, Bowie's body language when meeting the media.
Visit Derek's wonderful website here.
Taken from this post:
Derek Boshier at Chelsea College Of Art